Corbin Graber
(
pictured with wife Tonya and children Emma,
 Andrew, and Natalie-left to right) 
serves as Executive Director since beginning June 2001. Growing up on the plains of Kansas (Goessel), coming to Rocky Mountain as a camper in high school and counselor in college (mid-late 1980's) was a fun and meaningful time. Corbin enjoys the opportunity for hiking, biking or rock climbing & rappelling with the mindset that "anything worth doing, is worth doing well"! The opportunity to facilitate and provide a place of retreat for all who come to Rocky Mountain to experience God's love through God's people in the beauty of God's creation makes every day a great day!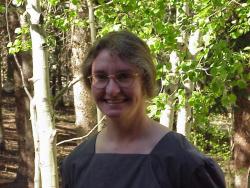 Mary Yoder - Head Cook
Mary Yoder first came to work at Rocky Mountain Mennonite Camp in June 1989. "Having grown up in rural Kalona, Iowa, even in my wildest dreams I never imagined I would someday live and work in the mountains of Colorado, so I can't say being at RMMC is a dream come true. I do have the greatest job in the world, though. Along with cooking and working in the office, I especially enjoy catching up with former staff, campers, and guests who find themselves back at this special place that has, for them as well as for me, been such an important part of their lives."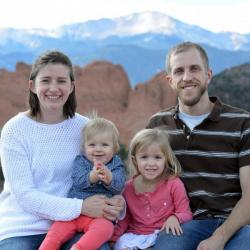 Jenelle Roynon - Program Director
Jenelle Roynon (pictured with husband Colin and daughters Cara and Audrey) is serving as Program Director since December 2010. The farmlands of Lancaster County, Pennsylvania are where Jenelle calls home, but the mountains of Colorado have always had her heart. She served at RMMC as a summer counselor and summer program director during her college years. There are many things about camp Jenelle enjoys (campfires, crazy camp songs, hiking, sitting in the sun on Monkey Rock, ... ) but the most important one to her is connecting with campers as they return each summer, knowing it most often is the best week of the year for them.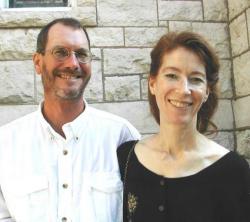 Tom Unruh - Facilities/Special Projects Director
​Jill White - Nature Program Volunteer
​Tom grew up on a farm near Goessel, KS. Jill's family lived on her great-grandmother's farm north of Peabody, KS. They met in Marion, KS and were married in 1985. Their mutual interest in public policy, travel, nature, and service, took them from Kansas to Washington, DC, where they spent 13 years working on national health care and economic development issues. Seeking a change of pace, in 2001 they sold their house and moved aboard a 28-foot sailboat in California. Their sailing adventures took them across five oceans, two seas, and 18 countries. During the summer camping seasons they would fly back to the US to work at RMMC. Several years they stayed at camp during the off-season to work on special projects, including the chapel renovation in 2008-2009. They sold their boat in 2010 and now live year-round in Colorado. Tom serves as the facilities director and Jill as the nature program volunteer. Together, they coordinate special projects for the camp. "We love working at RMMC where we feel our values and interests are in tune with the camp's mission," said Jill and Tom.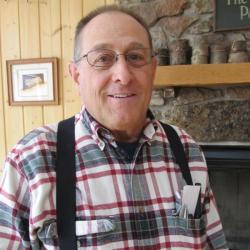 Les Miller - Long term Volunteer
Les Miller joins the RMMC crew as a long term volunteer through the end of 2017. His first connection to RMMC was as a summer camper when he attended as a sixth grader through his high school years. Les was born and raised in La Junta, CO and worked for Blue Cross Blue Shield in Denver, CO as the chief engineer. He enjoys riding bicycle and is looking forward to time in the mountains. 


RMMC BOARD MEMBERS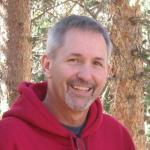 ED SHIRK - President, board member since 2011
"Jesus taught us by his example that retreat is important - if not necessary to a healthy faith walk and I have encountered many people, beside myself, that have had their lives completely transformed because of a camp or retreat they attended. I so thoroughly enjoy watching God gently reveal himself while his people step away from their lives in retreat - and there is no better place in the world (as far as I'm concerned) than RMMC."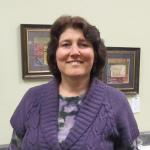 JODI MILLER - Vice President, board member since 2004
"RMMC is such a special place to get away from the city and enjoy the great outdoors in solitude, with friends, at a retreat or a family reunion.  I love their continued commitment to youth camp ministry.  Campers experience a safe place to ask faith questions while making friends and enjoying God's creation on a daily basis.  Our children had such a blast going to camp and looked forward to it every year. "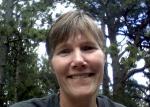 JEAN SPICHER - Secretary, board member since 2008
"RMMC is a 'breath of fresh air' for all who visit…both literally & figuratively.  A place to enjoy the Rocky Mountains and the beauty they offer, but also a place to take a break from the stress & busyness of everyday life and find rejuvenation."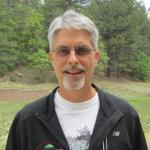 DENNIS LEFEVRE - Treasurer, board member since 2006
"Witnessing the transformation that occurs with kids who come to RMMC and hearing stories of lives being changed makes serving on the board and finding ways to continue and enhance the ministry that happens here a real joy!"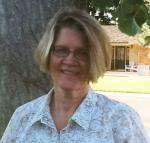 DIANE FOWLER - Board member since 2009
I first experienced RMMC at church retreat.  Since then, my children and now grandchildren have attended youth camps and found RMMC to be an awesome experience.  To me, it is a place of renewal for body, mind and spirit.  It is my hope that RMMC continues to provide renewal and spiritual retreat for future generations.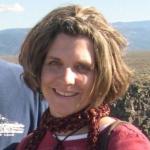 LISA LONGACHER

- Board member since 2005
"RMMC is one of my favorite places to love in the world.  The setting and the people both make camp a second home for my family and me. I feel good about serving at camp because I feel it is an awesome way to be a mission for all ages."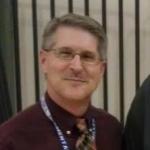 DAVE MILLER - Board member since 2008
"My passion for the RMMC ministry goes back to my young adulthood when I first moved to Colorado in Voluntary Service.  One of my first experiences at camp was attending a young adult weekend retreat with Wally Jantz as guest speaker.  It is one of the many encounters of rest, relaxation, and spiritual renewal that RMMC has provided for my soul.  RMMC has become a refuge from the business of living not only for myself, but my family and my church family over the years.  Jesus needed to retreat to the mountains outside of Jerusalem at times to meet his spiritual, emotional, and physical needs.  Were Jesus physically living on earth today, I would like to think RMMC would be his refuge of choice as well."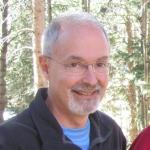 ROD STUTZMAN - Board member since 2013
"[Camp] is absolutely the highlight week of my children's entire year. As a parent it brings me a sense of peace to see them so connected to camp and feeling like they will go, have fun, encounter ideas of faith, and be well fed and well cared for the entire time. I feel like I've received much and am happy to have a way to continue to feel connected and helpful. I look forward to the increased involvement that being on the board will bring."