January 19-21, 2018
Check out the photos from past Jr High Snow Camps on our facebook page. 
Western District, South Central, and Mountain States Mennonite conferences invite you to come to the annual snow camps held at RMMC. Begin the new year with your youth group enjoying a winter retreat in Colorado.  Snow activities including tubing, snowshoeing and the annual broom hockey tournament.  Be inspired by the singing and worship as part of the weekend. 
"Be the Gospel"
SPEAKER: John Murray, Mennonite Mission Network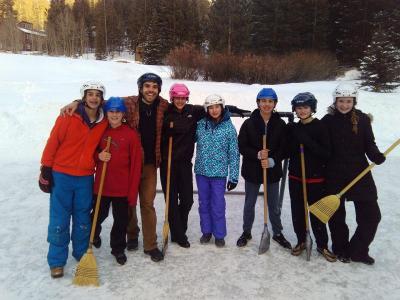 REGISTRATION FEE for Youth & Sponsors: $115 each
LATE REGISTRATION FEE (2 weeks prior to camp session): $120 each
 
REGISTRATION: ​Online registration is available for parents to register their child listing the group they plan to attend with. 
Or the youth leader may download the youth group registration form (listed on right). Then email or mail the registration form, signed medical authorization forms, and $50 non-refundable deposit for each person.
​CANCELLATIONS: ​Cancellations 2 weeks or prior to the camp session are refunded any amount above the non-refundable deposit. Cancellations within 2 weeks are not refunded unless another participant is found to take their spot.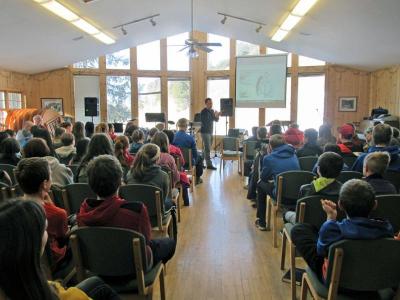 WHAT TO BRING
Warm winter clothing (snow coat, pants & boots - not tennis shoes)

Bedding/sleeping bag and pillow

Towel & bathroom items

Bible

Water bottle

Camera (optional)

Spending money for the Trading Post (optional)
WHAT NOT TO BRING:
Electronic devices (music players, video games, etc.)

Fireworks

Firearms, Knives

Alcohol, Tobacco, Marijuana

Any illegal substances

Pets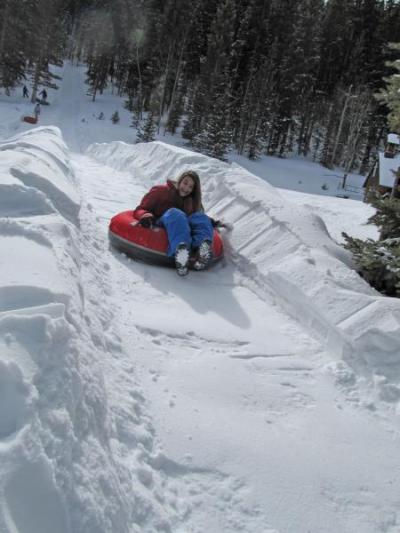 Youth & Sponsor Participation is asked for all group sessions, activities and meals during the weekend. Please provide one adult sponsor for every five youth and for each gender. If you have a small group or individual that needs a sponsor, contact the camp for help in connecting with another group as we want to make Snow Camp available to as many junior high youth as possible. Questions can be answered by contacting Rocky Mountain Mennonite Camp. We hope to see you and your youth group here!
SAMPLE SCHEDULE
FRIDAY
8:00 pm     Welcome & Orientation
8:30 pm     Evening Worship
9:00 pm     Small Group Time
9:45 pm     Sponsor Meeting, games & free time
SATURDAY
9:00 am     Morning Worship
10:00 am   Small Group Time
10:30 am   Broomball / Tube Run / free time
1:30 pm     Group Games & free time
6:30 pm     Evening Worship
7:30 pm     Small Group Time
8:00 pm     Snack / Trading Post
9:30 pm     Group Activity
10:00 pm   Indoor Games & free time             
SUNDAY
9:00 am     Morning Worship
10:00 am   Small Group Time
11:30 am   Home Sweet Home!