July 23-28, 2017
​
Family Camps at Rocky Mountain Mennonite Camp offer the perfect opportunity for your family to get away from the regular schedule of life and enjoy some quality time together.
For Family Camp I, Ned Wyse along with family and friends will lead us in activities, Bible stories, guest Bible characters, poetry and music. Activities are family oriented so that kids and adults can participate together.  Mornings generally start off with group devotions, hikes, rock climbing and rappelling, river tubing and free time.  Afternoons offer special activities which include: arts and crafts, kayaking, sports, boat races, rock climbing and rappelling to name a few.  Evenings include family recreation and a fireside worship along with the late night snacks and games.
A kid's camp is offered in the mornings for children age 7 and younger, with activities just for them. Thursdays are a "free" day where your family can choose to go whitewater rafting, horseback riding, or visit the many local attractions. A chance to climb Pikes Peak is also offered for those who would like to conquer the 14,110 ft. mountain. Please choose from the following family camps which include accommodations still available and corresponding pricing. Please note that children age 3-11 are 1/2 of the adult price and children age 2 and younger are free.  Be as relaxed or as active as you choose during this fun and meaningful week.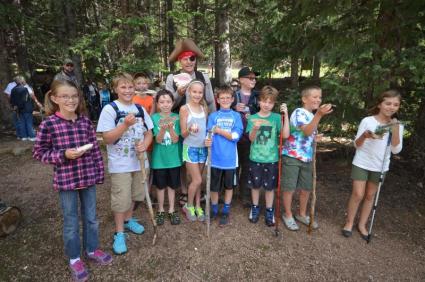 2017 ​COSTS (per person)

ADULT

CHILD

CAMPSITE
Sites #1 - 8

RUSTIC CABIN
​Chickadee, Chiming Bell, Columbine, Juniper, Pine Cone, Ponderosa, Porcupine, Spruce

CHALET
Aframe, Aspen, Edelweiss, Heidi, Jungfrau, Tall Timbers

EMMENTAL / PLEIADES
(two campers per room)

PROGRAM FEE
(for those staying in Ridge Cabins)
(accommodations subject to change, please contact camp to verify availability)
PLEIADES:
(waitlist only)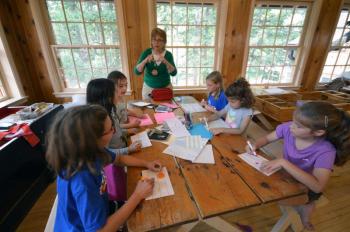 DOLLARS & CENTS - Payment options though online registration include payment in full, deposit w/ remaining balance due at camp, or deposit and remaining balance in monthly installments.  Deposits are $50 per person and non-refundable. Scholarship funds are available to help cover registration.  Please contact the Executive Director, Corbin Graber, by phone (719-687-9506) or email (corbin@rmmc.org).